Luxury Holiday Villas by Location
Luxury Holiday Villas by Bedroom
Luxury Holiday Villas by Rental Rates
Luxury Holiday Villas by Villa Name
Latest Addition of Luxury Villas

BALI LUXURY HOLIDAY VILLAS
CV BHV Sewatama Internasional
(License: 1005/22-09/PK/VII/2007)

2nd Floor
Jalan Tunjung Sari No. 69
Denpasar 80117
Bali – Indonesia

Tel. (+62-361) 8444567
Fax. (+62-361) 8444528
Mobile +62 (0)81 139 8661

Office Hours
Monday – Friday, 9 am – 6 pm
Saturday,10 am – 5 pm

info@baliluxuryholidayvillas.com

We Accept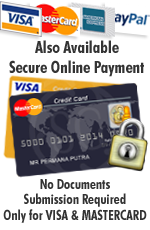 Official Member of






Consider the following messages

Why stay in a private villa

Why choose a rental agent

How to choose a reputable agent

WELCOME TO BALI LUXURY HOLIDAY VILLAS...
Looking for an elegant holiday villa in Bali with activities on your doorstep? Why not consider one of our luxury villas. You may choose remarkable luxury holiday villas from range of our portfolio with over 200 luxury properties. They are good value for your money and the way to really enjoy total relaxation and a memorable holiday.

When getting a great deal on our luxury holiday villas, it doesn't mean you have to compromise on quality. Our luxury holiday villas are carefully selected by property experts to meet our high standards of quality. Most of our holiday villas provides luxury private pools, some with Jacuzzis, private chefs, house maids, security guards, Wi-Fi internet connection and of course free airport return transfers.

Our luxury holiday villas are available in many great locations across the island. Central Seminyak and Oberoi are some of ideal locations for relaxation and active holiday in the sun while Canggu and Ubud offers intimate and beautiful rice fields. In addition we also include some other luxury villas located in Eastern Bali and Lombok island.

Enjoy exploring our luxury holiday villas including our favorites below and if you did not find what you are looking for, please contact us and one of our staff will be happy to assist you with all inquiries you may have. We are looking forward to seeing you in Bali...

| | | |
| --- | --- | --- |
| | Bedroom: 2, 3, 4 | From: US$ 230++ |
| | |
| --- | --- |
| | Completed in June 2016, Villa Omkar is a brand new private holiday home and now opened for the guests offers stylish tropical home living only 200 meters right across The Canggu Club, 5 minutes from the surf breaks by Berawa beach and 10 minutes drive to the most famousarea of Seminyak...read more |
| | | |
| --- | --- | --- |
| | Bedroom: 6 | From: US$ 625++ |
| | |
| --- | --- |
| | Villa Tangram is situated within one of the most stunning enclave at the heart of the hip Seminyak area. This superb villa Bali ideally combines luxury and privacy and warmly welcomes its guests with convenient hospitality service. Giving some space to family or friends, this six bedroom villa has been a rare option for large group staying together in Bali's most sophisticated area...read more |
| | | |
| --- | --- | --- |
| | Bedroom: 3, 4, 5 | From: US$ 395++ |
| | |
| --- | --- |
| | The beautiful Villa Jewel is located in the traditional Balinese village named Cepaka overlooking the river Pennet and facing a tropical forest. The atmosphere gives you the feeling of being in Ubud, only a lot closer to the beach. This tranquil 5 bedroom villa offers complete privacy and a perfect setting for relaxation...read more |
| | | |
| --- | --- | --- |
| | Bedroom: 2, 3, 5, 8 | From: US$ 535++ |
| | |
| --- | --- |
| | The three stylish villas, Eshara I, Eshara II and Eshara III, can be booked either independently or combined. Huge heavy screens slide away to offer the flexibility of 2- to 8-bedroom combinations or individual privacy. Whether you are a large party looking for 8 bedrooms (and three swimming pools!), or a small family searching for a two or three bedroom retreat, Eshara Villas will delight with their private pools, air-conditioned bedrooms and en-suite bathrooms each with a full team of butlers, chefs and maids in attendance...read more |
| | | |
| --- | --- | --- |
| | Bedroom: 5 | From: US$ 400++ |
| | |
| --- | --- |
| | Villa Louwie is 5 bedroom comprises a large open-sided living pavilion and a two-storey building arranged in an L shape around an 18m x 5m swimming pool looking onto Garden terraces. The open- Close plan living pavilion has a formal seating, dining and kitchen and, beyond, a second service kitchen...read more |
| | | |
| --- | --- | --- |
| | Bedroom: 3 | From: US$ 575++ |
| | |
| --- | --- |
| | Villa Aquila has a spacious garage and a separate staff and service area. The villa is fully staffed with trained house manager, housekeeping, excellent chef, gardener and security. The chef can prepare meals during your stay and can cater to any requirement. A selection of Western and Asian dishes are available on the menu for guests to enjoy. A car with driver can also be easily arranged on request basis...read more |
| | | |
| --- | --- | --- |
| | Bedroom: 4 | From: US$ 350++ |
| | |
| --- | --- |
| | Villa DelMar is one of a new addition to villa accommodation in Canggu. Built in 2013, Villa Del Mar is now opened for the guests offers stylish tropical living only 5 minutes from the surf breaks by Berawa beach and 10 minutes drive to the most trendy area of Seminyak. Designed in modern contemporary, it has a stunning amount of space with four bedrooms which can comfortably host up to eight guests...read more |
| | | |
| --- | --- | --- |
| | Bedroom: 3, 4, 5 | From: US$ 600 NET |
| | |
| --- | --- |
| | Enjoy a relaxing stay at Villa CassaMia, a stunning 2-storey contemporary villa located in Jimbaran, 10 minutes from Bali's Ngurah Rai International Airport and 100 meters from the beach. The newly built villa boasts a beautiful open-plan design with 5 spacious bedrooms, an indoor "cinema", a children's playroom and a rooftop deck for those special sunsets over the Jimbaran Bay...read more |
| | | |
| --- | --- | --- |
| | Bedroom: 2, 4, 6 | From: US$ 150 NET |
| | |
| --- | --- |
| | If you're looking for the perfect setting to experience your next authentic Balinese luxury vacation, you've come to the right place. Echo Beach Duo Villas is a luxury resort nestled just a stone throw from the ocean, surrounded by extraordinary nature. At our resort, you will be able to experience Bali's magic weather and long periods of sunshine, all while relaxing amongst an incredible scene that will simply exceed your wildest expectations...read more |
| | | |
| --- | --- | --- |
| | Bedroom: 3, 5, 8 | From: US$ 250 NET |
| | |
| --- | --- |
| | Step through the majestic entrance of Villa Manggis and let your worldly stress melt away. Be caressed by the gentle ocean breeze as you laze on the sunbed by the pool under the tropical palms. Experience serenity. With whitewashed solid wood fixtures, stylish modern artworks, handcrafted designer furniture, open plan living, and 3 outdoor gazebos, our urban oasis is the perfect retreat away from the world...read more |
| | | |
| --- | --- | --- |
| | Bedroom: 5 | From: US$ 850++ |
| | |
| --- | --- |
| | Bordering a river, in a very calm and genuine area next to the village of Umalas, in south-west Bali, Villa Theo is a beautiful, exclusively decorated five-bedroom holiday home with a vast garden and a beautiful 20 meter swimming pool as its centrepiece. Villa Theo is composed of two authentic Joglos as living area and the five air-conditioned ensuite bedrooms of modern construction...read more |
| | | |
| --- | --- | --- |
| | Bedroom: 4 | From: US$ 975++ |
| | |
| --- | --- |
| | Villa Alabali is a luxurious fully air-conditioned 4 bedroom villa in a secluded tranquil heaven in the center of Seminyak. Each room has an ensuite marble bathroom, walk in closet, TV and high speed internet; all rooms are overlooking the swimming pool and garden area. The villa was completed in 2014 and is designed in pure balinese style whilst providing a modern, comfortable and totally relaxing style of living...read more |
| | | |
| --- | --- | --- |
| | Bedroom: 4 | From: US$ 450++ |
| | |
| --- | --- |
| | This quiet and peaceful private 4 bedroom villa is located in the heart of Legian. Only steps away from the beach, shops and fabulous restaurants. Whether it is shopping, dining or sunset drinks at the beach it is never more than a few minute walk away. Villa Amalia is surrounded by a beautiful tropical garden and a spacious 12 meter swimming pool. The villa has an unique look & feel and is furnished to the highest quality...read more |
| | | |
| --- | --- | --- |
| | Bedroom: 4 | From: US$ 500++ |
| | |
| --- | --- |
| | Villa Banyu is a heavenly 4 bedroom villa perfectly located within Seminyak, just a few hundred meters from the heart of the famous Oberoi area. Sleeping 8, guests will enjoy open living areas, games/bar room, luxury ensuite bedrooms...read more |
| | | |
| --- | --- | --- |
| | Bedroom: 5 | From: US$ 865++ |
| | |
| --- | --- |
| | We are delighted to present for the first time an opportunity to rent a landmark property and to experience the Bali lifestyle and dream shared by millions. Villa Reflection is located at the end of a quiet cul de sac of a well paved and well maintained private street in the centrally located, highly desirable, and ever fashionable Seminyak area of Bali...read more |
| | | |
| --- | --- | --- |
| | Bedroom: 5, 6, 7 | From: US$ 750++ |
| | |
| --- | --- |
| | A luxury exquisite fully serviced villa located in the exclusive area of Seminyak, minutes away from the sea and the most famous bars and restaurants, all set in exotic landscaped garden with splendid swimming pool. Tiga Puluh 7 bedrooms offer luxury and comfort with fittings reflecting the style and elegance of Balinese culture and features providing a perfect balance between Indonesian architectural beauty and Western standards...read more |
| | | |
| --- | --- | --- |
| | Bedroom: 2, 3, 5 | From: US$ 450++ |
| | |
| --- | --- |
| | Villa Samuan is a unique retreat that combines a serene atmosphere with a sense of proper indulgence. The villa offers a stylish and inspirational setting, backed-up by a team of excellent staff who will make you experience genuine Balinese hospitality. A stay in Villa Samuan will help you rest your mind and soul in an effortless and comfortable manner...read more |
| | | |
| --- | --- | --- |
| | Bedroom: 3 | From: US$ 450++ |
| | |
| --- | --- |
| | An oasis of calm in bustling Seminyak, Villa des Sens is a spacious experience of Balinese luxury and the owners have created an extremely comfortable environment in which to relax and feel truly 'at home'. This contemporary villa is built in a 'U' shape around a tall traditional Balinese 'Joglo' and faces a sparkling 4m x 20m swimming pool...read more |
| | | |
| --- | --- | --- |
| | Bedroom: 5 | From: US$ 590++ |
| | |
| --- | --- |
| | In the central area of Legian on Bali's West Coast, Villa Amaya is conveniently located near some of the best restaurants, bars and shopping areas as well as only a 500m walk to the beach. With 5 spacious bedrooms, a swimming pool, large outdoor dining area, indoor lounge room and luscious gardens, Villa Amaya is ideal for families and large groups wanting to have a memorable time in a superbly comfortable villa....read more |
| | | |
| --- | --- | --- |
| | Bedroom: 8 | From: US$ 1,105++ |
| | |
| --- | --- |
| | Set in the charming and peaceful village of Pererenan, near Canggu, on Bali's south-west coast, and just a five-minute walk from the beach, the eight-bedroom Villa Manis is a holiday venue of grand proportions. Rooms are spread across four pavilions set around a well-manicured garden looking out over emerald green rice terraces, and offer ocean views from balconies that take full advantage of the cooling sea breezes...read more |
| | | |
| --- | --- | --- |
| | Bedroom: 3 | From: US$ 450++ |
| | |
| --- | --- |
| | Villa Jazz I is a modern two level villa located in the absolute heart of the Petitenget area in fashionable Seminyak. This stylish and chic 3 Bedroom villa will suit large families or groups of friends with two separate and spacious living areas, large bedrooms all with own bathroom, and tropical garden with private pool...read more |
| | | |
| --- | --- | --- |
| | Bedroom: 3, 4 | From: US$ 450++ |
| | |
| --- | --- |
| | Villa Jazz II is a modern two level villa located in the absolute heart of the Petitenget area in fashionable Seminyak. This stylish and chic 4 Bedroom villa will suit large families or groups of friends with two separate and spacious living areas, large bedrooms all with own bathroom, and tropical garden with private pool...read more |
| | | |
| --- | --- | --- |
| | Bedroom: 3, 4, 5 | From: US$ 350++ |
| | |
| --- | --- |
| | Villa Bibi is staffed by our professional and friendly team who service the villa daily and can also arrange for you, personal shopping for groceries, in-villa massage treatments, arrange restaurant bookings, prepare in-villa meals and arrange transport and tours...read more |
| | | |
| --- | --- | --- |
| | Bedroom: 5 | From: US$ 850++ |
| | |
| --- | --- |
| | Bordering a river, in a very calm and genuine area next to the village of Umalas, in south-west Bali, Villa Theo is a beautiful, exclusively decorated five-bedroom holiday home with a vast garden and a beautiful 20 meter swimming pool as its centrepiece. Villa Theo is composed of two authentic Joglos as living area and the five air-conditioned ensuite bedrooms of modern construction. |
| | | |
| --- | --- | --- |
| | Bedroom: 3, 4, 5, 12 | From: US$ 490++ |
| | |
| --- | --- |
| | The traditional Javanese house built with antic carved teak wood welcome you for a relaxing break in a journey through the mysterious island of Bali. Secret housing complex ethnic style set in a lush jasmine odorant tropical environment where flowers, statues and ceramics blend together to create a peaceful atmosphere...read more |
| | | |
| --- | --- | --- |
| | Bedroom: 3, 6 | From: US$ 300++ |
| | |
| --- | --- |
| | Staman villas offers you 3 distinctly different, peaceful and quite private villas each with uniqueness, All of our villas ensure privacy of all guests and provides large private swimming pool with tropical garden. Fully equipped with cable TV, air conditioning, open air en-suite...read more |
| | | |
| --- | --- | --- |
| | Bedroom: 6 + 1 | From: US$ 850++ |
| | |
| --- | --- |
| | Villa Basilio in Seminyak has been extensively renovated and redecorated recently. It reflects the high standards of its owners, the people who created, designed and developed the world-enowned Pantai Lima Estate. It is one of the most spacious villas in Seminyak. This is their house and it is where they live when they are in Bali...read more |
| | | |
| --- | --- | --- |
| | Bedroom: 4 | From: US$ 650 NET |
| | |
| --- | --- |
| | Featuring four individually styled bedrooms, each with ensuite, Villa Minggu takes into consideration the active vacationist with healthy mind and body attributes. Including a fully equipped gymnasium, sauna, two Jacuzzis – indoor and outdoor – and swimming pool with vibrant LED coloured lighting, along with inclusions of yoga mats for Pilates and yoga workouts programmed on the Nintendo WII, also offering a variety of games suitable for adults and children alike...read more |
| | | |
| --- | --- | --- |
| | Bedroom: 4, 5 | From: US$ 840++ |
| | |
| --- | --- |
| | Modern 5-bedroom Villa Cendrawasih is perfect for guests who appreciate the privacy of a luxury villa but also like to be near Seminyak'sbeach, famous restaurants, lavish spas, chic lounges and other trendy nightspots. This villa is complete with the 18 x 5 meter private swimming pool, air-conditioned living area, gym & spa room, rooftop terrace and fully equipped kitchen with in-house chef provide guests with the ultimate dream holiday experience...read more |
| | | |
| --- | --- | --- |
| | Bedroom: 5, 6, 7 | From: US$ 1000++ |
| | |
| --- | --- |
| | This spacious 6 bedroom villa lies in the heart of Seminyak, a prime location, offering exquisite shopping, supermarket and restaurants just one small step outside the villa door. Modern in style, Villa Simpatico offers it's guests a connection to the indonesian culture with glass sliding doors that open up to a 25m pool and large outside space...read more |
| | | |
| --- | --- | --- |
| | Bedroom: 4 | From: US$ 400++ |
| | |
| --- | --- |
| | This brand new 4 bedroom villa in superbly located in Jalan Werkudara, Legian, Bali. Just 30m from the entry to Kumala Pantai Hotel. This smartly designed and stylishly presented Villa Raffaela is superbly located for those seeking a holiday location which is just 400 meters from the famous double six beach, and surrounded by many popular and well known restaurants, cafes, shopping and nightlife...read more |
| | | |
| --- | --- | --- |
| | Bedroom: 3 | From: US$ 450++ |
| | |
| --- | --- |
| | Villa Bersantai is a stunning remodeled single level 3 bedroom villa located within one of Seminyak's most highly sought after locations. The property is superbly positioned within easy walking distance of all that Seminyak has to offer; including, shopping, restaurants, beach, and nightlife...read more |
| | | |
| --- | --- | --- |
| | Bedroom: 2, 3, 4 | From: US$ 335++ |
| | |
| --- | --- |
| | Aramanis Villas is a brand new 3 units private villa resort superbly located in Seminyak on the southwest coast of Bali. Each one of these 3 and 4 bedroom luxury private villas offers a private swimming pool, tropical gardens and wonderful indoor/outdoor living space. Conveniently positioned within easy reach of everything that this highly sought–after suburb has to offer, yet tucked away in a quite lane far enough removed to ensure a peaceful and relaxing holiday...read more |
| | | |
| --- | --- | --- |
| | Bedroom: 1, 2, 3 | From: US$ 135 NET |
| | |
| --- | --- |
| | Villa Anggrek is a comfy three air-conditioned bedroom villa with a private massage room, situated in the most strategic and safest area of Seminyak, within steps away to the island's most happening restaurants, clubs, entertainment spots, the most talked about shops, the famous Bali Deli supermarket, and 10 minutes only from the beach. Villa Anggrek is recently re-built to be a real new Balinese-styled retreat. The villa has rewardingly mixed the very luxury genuine items as well as full contemporary appliances with numerous of trendy furniture made from recycled teaks from boat and old houses, from many exotic islands in Indonesia. Now available to book as 1, 2 or a 3 bedroom villa privately...read more |
| | | |
| --- | --- | --- |
| | Bedroom: 4 & 5 | From: US$ 590 NET |
| | |
| --- | --- |
| | Nestled in a very private setting 250m from the beach in northern Seminyak, Villa Vie is a brand new Villa Boasting 5 bedrooms, 4 bathrooms, a media room, 2 pools, a massive lounge opening onto the deck and garden. Whilst built in a traditional Balinese style externally, Villa Vie is furnished in modern style and equipped with air conditioning in every room, cable television, wi-fi and all you need to stay in touch with the world if that is your wish. The Villa is the perfect alternative to busy hotels, which do not offer the privacy which most people want when they visit Bali...read more |
| | | |
| --- | --- | --- |
| | Bedroom: 5 | From: US$ 950++ |
| | |
| --- | --- |
| | Located in downtown Seminyak, The Orchard House is an elegant five-bedroom character home set amongst stunning tropical gardens. Unique in appearance and style, this delightful residence can best be described as "British India meets Out of Africa", lovingly created by the villa's owners, Luli and Charles Orchard, renowned in Bali for high-end furniture design. The Orchard House is tucked down a small laneway off Bali's bustling tourist strip, Jalan Seminyak. This lengthy street is lined with restaurants, bars, boutiques, galleries and spas making The Orchard House a food lover and shopper's dream location. The villa is also just around the corner from Jalan Laksmana, or "Eat Street", where you will find every type of cuisine possible Italian, Japanese, Moroccan, Indian and traditional Indonesian warungs...read more |
| | | |
| --- | --- | --- |
| | Bedroom: 2, 3, 5 | From: US$ 250++ |
| | |
| --- | --- |
| | Villa E Seminyak Bali reflects the rich heritage and architecture of interior and exterior of Indonesia. Located at the heart of trendy Seminyak, The place to be for the ones that enjoy a combination of beautiful sunsets at the beach, the best restaurants in any culinary style, a unique selection of boutiques offering the hottest fashion and design, and the most exiting nightlife. These 2 traditional Balinese luxury villas, offer absolute privacy, yet are on walking distance of all these attractions. One 2 bedroom and one 3 bedroom villa, each with their own pool and beautiful garden will guarantee either 4 or 6 guests a living environment that will exceed your expectations of tropical life style. Unique is their location next to each other in a quiet street, so they can be joined through a connecting door to become a 5 bedroom resort. ..read more |
| | | |
| --- | --- | --- |
| | Bedroom: 4 | From: US$ 450 NET |
| | |
| --- | --- |
| | Villa Kim brand new two storey 4 bedroom villa located in a quiet residential part of Seminyakwhere the villa is well appointed design concept to a comforts of a modern home, away from the crowds. The villa is only a few minutes away from unique Bali gift shops along Seminyak Street, Bali Deli and famous Sunset Road, 20 minutes drive from Ngurah Rai International Airport, 5 minutes driving to the closest Seminyak beach, 10 minutes to Kuta-Legian area...read more |
| | | |
| --- | --- | --- |
| | Bedroom: 1, 2, 3, 4 | From: US$ 350++ |
| | |
| --- | --- |
| | The Layar Villas is located in the heart of Bali's most important residential area of Seminyak. Maximum privacy, tranquillity and security just 20 minutes from the airport and a stone's throw from the shores of the Indian Ocean. Within walking distance are exclusive boutiques and spas and renowned restaurants and bars. A short drive will take you inland, to explore rice paddies, volcanoes and traditional villages but also to enjoy world class golf courses; or to the South coast, with its white sandy beaches dominated by majestic cliffs, and some of the best surfers' waves in the world...read more |
| | | |
| --- | --- | --- |
| | Bedroom: 5 | From: US$ 1,125++ |
| | |
| --- | --- |
| | Villa Azaya is a contemporary-styled, five-bedroom, Bali rental villa, located just 50 meters from the beach in the Petitenget/Seminyak neighborhood on Bali's southwest coast. Covering 2100 square meters, the shingle-roof property comprises a large two-storey building complemented by a fully independent two-bedroom guesthouse, stand-alone gym, poolside gazebo and 20-metre swimming pool, well integrated within an expansive, flat-lawned garden. The five air-conditioned bedrooms each feature ensuite bathrooms, there is also a living room, dining room, feature kitchen, and guest office/library, while the guest house incorporates its own living & dining room complete with small kitchen. IPod have been installed in every living area, and a Bose 321 home entertainment system provides sound in the living room, dining room and pool bar. WiFi internet access is available throughout the property...read more |
| | | |
| --- | --- | --- |
| | Bedroom: 4.5 | From: US$ 1,000 NET |
| | |
| --- | --- |
| | This newly constructed villa hidden way in a side lane in the heart of fashionable Seminyak and Kerobokan. In this private oasis covering 1500m2 of building and lush tropical gardens and water features, local architects/interior designers Tiga Utama Karya have used local stone, timber and glass to create something unique. Villa Samudra Raya is set in a quiet compound less than 300 meters from the main road in the center of Seminyak, the area between Legian/Seminyak and Kerobokan. The international airport is about 15 minutes away...read more |
| | | |
| --- | --- | --- |
| | Bedroom: 5 | From: US$ 980++ |
| | |
| --- | --- |
| | Villa Sakti is a six-star retreat focused on meeting all guest holiday needs. As its name implies, Villa Sakti creates a magical, almost supernatural environment for peaceful relaxation and rejuvenation. The villa offers five private bedrooms in three main buildings, all with en-suite bathrooms. All bedrooms are fully air conditioned although each room can be opened to blur the lines between indoor and outdoor living....read more |
| | | |
| --- | --- | --- |
| | Bedroom: 5 | From: US$ 950 ++ |
| | |
| --- | --- |
| | Villa Sipo is a lovely contemporary, tropical, 5 bedroom villa accented with a refreshing white decor. Located in Seminyak the very heart of the upmarket neighborhood of the exclusive Sentosa the villa is ideally positioned for those seeking all the benefits of being walking distance to the best of Bali's sunset beaches and classiest restaurants and nightspots. Villa Sipo is set securely within a high walled 15 Are of private garden studded with two swimming pools. Villa Sipo's atmosphere is one of serene privacy and luxury made complete with the welcoming hospitality of the household's trained gracious Balinese staff...read more |
| | | |
| --- | --- | --- |
| | Bedroom: 2, 3, 5 & 8 | From: US$ 375++ |
| | |
| --- | --- |
| | C2 Residence consist of Villa Dream, Villa Joy and Villa Smile. An easy to use and handy sliding doors system instantly creates all combination of room numbers possible from 2 to 8 bedrooms. The villa is located in the heart of Seminyak only a few footsteps away from the beach near Kudeta and all the hot spot to dine dance and shop. The villa was built in 2008/2009 and a contemporary style that shows the excellent taste of the ownerss....read more |
| | | |
| --- | --- | --- |
| | Bedroom: 4 | From: US$ 575 NET |
| | |
| --- | --- |
| | Rural Serenity. Enveloped within the semi-rural village of Umalas amidst rice terraces and an intricate network of irrigation canals, Villa Arwana is a restful retreat for savvy travelers seeking to unwind in style. This four bedroom property is just a 10 minute drive from Seminyak, Bali's most happening district filled with chic boutiques, world dining restaurants and chill-out lounges. Villa Arwana embraces a prime parcel of landscape with ample parking space for private vehicles. Access by an ornate gateway, the property descends in a series of steps down to a flowing river with a delightful garden featuring a gentle waterway, decorative pond, stone carvings and various species of native flora. It is a calming environment where the elements of nature soothe the senses...read more |
| | | |
| --- | --- | --- |
| | Bedroom: 3+1 | From: US$ 700 NET |
| | |
| --- | --- |
| | Villa Jago is a stylish and modern beachfront Bali villa, located on the calm and traditional area of Canggu, right on the beach of Pantai Berawa. The contemporary design represented by clean lines and minimal composition includes black granite, marble, wood and a massive foyer and sliding 18 meter windows to enjoy the sunset and panoramic view. Villa Jago is a stylish and modern beachfront Bali villa, located on the calm and traditional area of Canggu, right on the beach of Pantai Berawa...read more |
| | | |
| --- | --- | --- |
| | Bedroom: 4 | From: US$ 770++ |
| | |
| --- | --- |
| | Villa Dewi Sri is a stunning four bedroom luxury villa that forms part of the beautiful Dea Villas development located in Berawa , on Bali's south west coast. Its location offers privacy and seclusion, while still being only ten minutes drive away from the restaurants, boutiques and nightlife of trendy Seminyak. The villa offers 4 air conditioned bedrooms complete with en suite bathrooms, open air living and dining, an air conditioned family room, fully equipped kitchen and an 18 x 5 m swimming pool surrounded by beautifully landscaped tropical gardens...read more |
| | | |
| --- | --- | --- |
| | Bedroom: 4 | From: US$ 550++ |
| | |
| --- | --- |
| | Nestled on the verdant Bukit and overlooking the azure Jimbaran Bay, Villa Capung encapsulates everything good that Bali has to offer - amazing vistas, lush landscaping, tropical water features and a sense of reassuring serenity. Villa Capung offers you and your guest...read more |
| | | |
| --- | --- | --- |
| | Bedroom: 4 | From: US$ 750++ |
| | |
| --- | --- |
| | Villa Karang Kembar 2 is a dazzling, 4-bedroom villa plus a small children's bedroom, complete with 15 x 5 m infinity-edge swimming pool. Perched upon a cliff top, 90 meters above the pristine Kutuh Beach and the rolling surf of southern Bali, the villa commands an easterly aspect, ensuring glorious sunrise views across the Indian Ocean and the neighboring Nusa Penida Island. The contemporary design of the villa takes advantage of the topography, using the surroundings and magnificent view as a support for the architectural concept. Veering away from tradition, the flat roofs, Palimanan stone walls and white interiors ooze a profound sense of calm, privacy and seclusion. The villa is fitted with WiFi Internet access and personal safe deposit boxes...read more |
| | | |
| --- | --- | --- |
| | Bedroom: 4 | From: US$ 385++ |
| | |
| --- | --- |
| | Villa Massilia is a fresh, 4-bedroom Bali holiday rental villa, located in central Seminyak, 15 minutes walk to the famous Kudeta beach restaurants and Seminyak beach has to offer. Accommodation and facilities include four air-conditioned fully air-conditioned bedrooms, complete with audio and visual facilities and ensuite bathrooms, an open-plan living and dining area, and fully-equipped kitchen. This brand new fully staffed holiday villa in Bali is complemented by a 13-metre swimming pool, and poolside bale-style relaxation pavilion...read more |
| | | |
| --- | --- | --- |
| | Bedroom: 5 | From: US$ 1,000 NET |
| | |
| --- | --- |
| | Villa Batujimbar is located in the heart of Sanur, on the southeastern tip of Bali. This four suite beachfront estate is cocooned in the Batujimbar Estate, giving it a serene and magical atmosphere while being surrounded by world-class restaurants and local attractions. Villa Batujimbar is ambience personified with personalized private service, facilities such as tennis court, large pool, air-conditioned gym, its own museum housing an outstanding art collection and unlimited direct access to the golden sand and azure waters that form a natural border to the estate...read more |
| | | |
| --- | --- | --- |
| | Bedroom: 6 | From: US$ 750++ |
| | |
| --- | --- |
| | An elegant fusion of traditional Balinese with contemporary grandeur gives the Ylang Ylang the feel of a spiritual palace, where one can unite body, mind and soul. Nestled between coconut trees and a landscaped garden on the South East Coast of the Island of the Gods, the Ylang Ylang is a retreat to enjoy absolute calm and serenity, a special place to feel deliciously suspended in time. This spectacular beachfront property situated on a deserted stretch of black sand beach, known for its great healing properties, and offers stunning views across the Badung Strait. Temptation awakens you in the morning with the blessing of a sunrise over the distant Nusa Penida, one of Bali's smaller sister islands...read more |